---
Statutory Members
Rob Ence, Executive Director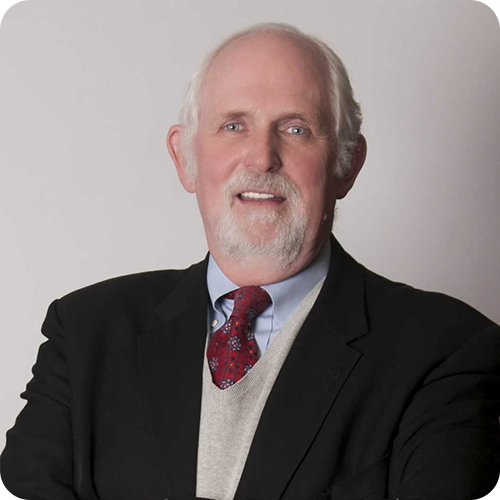 Rob Ence
Rob Ence is the Executive Director for the Utah Commission on Aging which leads the effort to connect research, public policy, and community resources in behalf of older adults. He also leads the Bateman Horne Center of Excellence, a non-profit research clinic specializing in Myalgic Encephalomyelitis/Chronic Fatigue Syndrome and Fibromyalgia. Previously Ence was the West Regional Vice President for AARP after serving nearly a decade AARP Utah State Director. His other career work includes Planned Parenthood of Utah and the Midtown Community Health Center, Sage Creek Apparel, work in the financial services industry and Marriott Corporation. Ence has an MBA and BA Psychology from the University of Utah. He has lectured frequently on financial security and older adult issues and has served on several boards of directors including Comagine Utah (formerly HealthInsight), Envision Utah, Alzheimer's Association, Community Counseling Center, and RDT. Ence resides with his spouse and best friend of 45 years, Liz, in Salt Lake City, Utah. They have four children and sixteen grandchildren. Exercising outdoors and travel complement their love of theater, opera, symphony, and dance (with an occasional football and basketball game thrown in). They co-lead a 70-voice choir. Ence also sings with the Oratorio Society of Utah.
Andrew Jackson
Andrew Jackson has served as the Executive Director of the Mountainland Association of Governments since assuming the role in 2011. Jackson worked for Mountainland for 13 years before becoming Executive Director (including two years as deputy director), and previously worked for Clark County, Nevada and the City of Lindon. He holds Master's Degrees in Geography and Public Administration from Brigham Young University.
Amy Anderson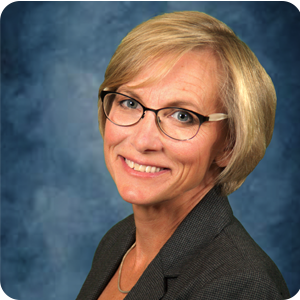 Appointed Member
Amy Anderson
Amy Anderson brings to the Utah Commission on Aging a perspective from both her civic and long-term healthcare background. Serving as Chair of the Logan City Council, she was recommended by the Utah League of Cities and Towns to Governor Herbert. Her dual roles at Sunshine Terrace Foundation as Director of Outreach and Spiritual Counselor for Sunshine Hospice provide background in long term care and end of life care. She is a certified Dementia Dialogues instructor through the UT Department of Health and has chaired Cache County's Walk to End Alzheimer's for three years. Amy holds a Masters in Healthcare Administration from Washington University in St. Louis and a BS in Communications Studies from Northwestern University.
Chris Burbank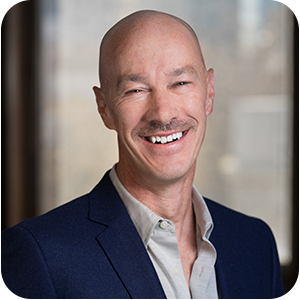 Public Saftey
Chris Burbank
Chief Burbank is the Vice President of Strategic Partnerships with the Center for Policing Equity. He has been involved with CPE since its inception, utilizing their research capability at the height of the immigration debate, and supporting their efforts throughout the Nation. He is an unwavering advocate of the National Initiative and Justice Database as solutions to waning public trust and confidence in policing. CPE produces analyses identifying and reducing the causes of racial disparities. Their. partnerships with police departments across the country change outcomes. CPE delivers science to passionate change advocates and law enforcement agencies. They are distinguished by doing more than collecting data. They take numbers off the spreadsheet and provide actions for the police and the communities they serve. Chief Burbank was with the Salt Lake City Police Department from 1991 until his retirement in June of 2015. He was appointed to the position of Chief of Police in March 2006, becoming the 45th Chief of the Department. During his nine year tenure as Chief he distinguished himself as progressive and innovative, influencing not only the City of Salt Lake but also the profession. In 2014, Chief Burbank was selected as a member of the "Enlightened Fifty" most influential leaders in the State of Utah. In January 2013, Chief Burbank was selected as one of six Police Chiefs in the nation to meet with President Barack Obama to discuss the Administration's plan and direction concerning gun violence in America. He was recognized in June 2013, by the Utah National Guard with their annual Minuteman Award for contributions to the wellbeing of the State of Utah Chief Burbank has been an outspoken opponent to the cross deputization of police officers as immigration enforcement agents. He has participated in several national conferences regarding the issue, including the U.S. Department of Justice's Civil Rights Division's 2009 Title VI Conference. In May 2010, Chief Burbank and nine other Police Chiefs met with Attorney General Eric Holder regarding Arizona immigration laws. During the last two years, he addressed the House of Representatives Committee on the Judiciary regarding racial profiling and civil rights issues. Chief Burbank was chosen by the Salt Lake Tribune as Utahn of the Year for 2011. The state's largest newspaper cited his handling of several high profile protest incidents and stated,"Burbank's stature as a community leader, including a willingness to endure threats and criticism over his position on immigration enforcement, is noteworthy at a time of ebbing confidence in those elected to govern." Chief Burbank was honored for his work on behalf of the women and children who live, play and grow by the YWCA Salt Lake City as the 2010 Public Official of the Year. Additionally, in 2010, Chief Burbank was recognized by the Utah Minority Bar Association as their Honoree of the Year for his service to minority communities and dedication to diversity. In May 2009, Chief Burbank received special recognition from the American Civil Liberties Union of Utah for work in protecting immigrant civil rights.In June 2009, he was recognized by the Latino Community Center for his dedication to community policing in building and maintaining a great foundation with the Latino community. Additionally that year, Chief Burbank received the Vicki Cottrell Community Hero Award from the Utah National Alliance on Mental Illness for assistance to individuals suffering from mental illness. Chief Burbank was appointed a Venue Commander during the 2002 Salt Lake City Winter Olympic Games,also serving as a liaison to the U.S. Secret Service during the Games. He was recognized by Director Brian Stafford, United States Secret Service, for outstanding cooperation in support of its protective mission, by Utah Governor Michael Leavitt for his contribution to the law enforcement volunteer program, and by Major General Brian L. Tarbet, Adjutant General, Utah National Guard, for exceptional meritorious service in support of the Games. Chief Burbank served as the First Vice President of the Major Cities Chiefs Association, an assembly of the 75 largest policing agencies in the United States and Canada. Chief Burbank has a Bachelor of Science degree in Sociology from the University of Utah and is a graduate of the FBI's National Executive Institute. In June 2017, he was named the President of the FBI National Executive Institute Associates. Chief Burbank has a Bachelor of Science degree in Sociology from the University of Utah. Prior to his service in the Police Department, he was a professional squash player achieving a number 38 world ranking in the World Professional Squash Association.
Ronnie Daniel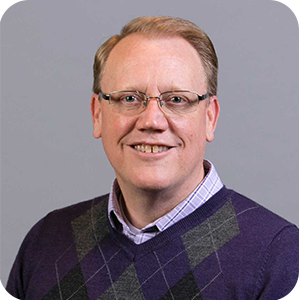 Alzheimer's And Illnesses Related to Aging
Ronnie Daniel
Ronnie Daniel is the Executive Director of the Utah Chapter of the Alzheimer's Association, where he has served for four years. He brings over 28 years of nonprofit leadership experience to this position, serving with multiple education-oriented nonprofits in Utah, California, Colorado and Indiana. He has served as field executive, development director, chief operating officer and executive director. Ronnie has a Bachelor's Degree in nonprofit administration from Brigham Young University and a Master's Degree in organizational leadership from Argosy University. He has been married to his wife Heidi for 30 years and has four children and three grandchildren. He lives in Salt Lake City.
Dave Gessel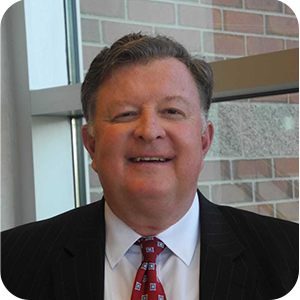 Health Care Provider
Dave Gessel
Dave Gessel currently serves as the Executive Vice President at the Utah Hospital Association ("UHA"). He has previously served as the Vice President of Government Relations and Legal Affairs for UHA. He has also worked as an attorney for a major Utah law firm as well as Legislative Director for a U.S. Congressman. Dave has also been actively involved in a number of federal, state and local political campaigns. Dave received his Bachelors Degree from the University of Utah, his Masters Degree from Rutgers University and his Juris Doctorate from the University of Virginia. Dave is a recognized healthcare law and policy expert. Dave has taught a graduate level course in Health Care Law and Policy for ten years. Dave has been appointed to a number of Utah state commissions including the Aging Commission and is active in civic and community affairs. Dave is a member of the Board of the Salt Lake Chamber of Commerce, Mission Health Services, Community Nursing Services and the Utah Health Information Network. He is also a member of Salt Lake Rotary Club 24. He and his wife Diana reside in Salt Lake City and are the parents of four children.
Andrew Jackson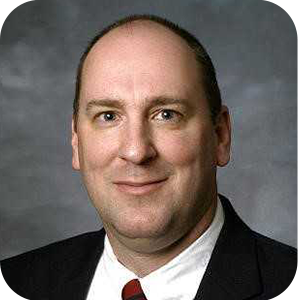 Chair, Public Transportation
Andrew Jackson
Andrew Jackson has served as the Executive Director of the Mountainland Association of Governments since assuming the role in 2011. Jackson worked for Mountainland for 13 years before becoming Executive Director (including two years as deputy director), and previously worked for Clark County, Nevada and the City of Lindon. He holds Master's Degrees in Geography and Public Administration from Brigham Young University.
Gary Kelso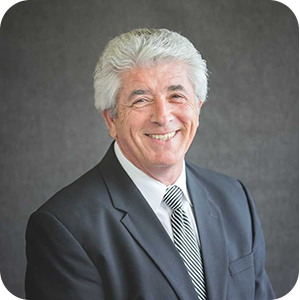 Long-term Care for the Elderly
Gary Kelso
Gary is a recognized national leader of performance improvement in the long term care profession. As president/CEO of Mission Health Services (MHS), a multi-state skilled nursing, ALF, residential, and ICFID organization and is recognized as a catalyst for innovative approaches resulting in measurable improvements through his efforts as a pioneer of culture change. Under his leadership, his facilities/communities were the first Eden registered centers in Utah, and has achieved five QIO Health Insight Quality awards, received four five-star CMS ratings, two deficiency free surveys, and won the distinguished Best of State for Skilled Nursing Facilities in 2012, 2013, 2015, 2017 and 2019. From his earliest job as a nursing assistant to his current state and national roles with MHS, American Health Care Association, and Utah Health Care Association he has dedicated his life to improving the quality of life for the elders he serves: AHCA Board of Governors, Utah Health Facilities Committee, Utah Commission on Aging, Utah Aging and Disability Resource Connection, Utah Medical Advisory Committee
Tracey Larson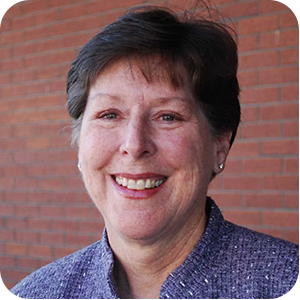 Financial Institutions
Tracey Larson
Tracey Larson is Vice President and Director of Internal Communications at People's Intermountain Bank, a family of community banks with assets of 2.1 billion and branches throughout Utah and Southeastern Idaho. With 30 years of banking experience, Larson managed a large training and development program for several years before moving into project management, leading a variety of banking initiatives. Most recently, she manages the flow of company wide information. In 2011, Larson was instrumental in developing an age-friendly banking initiative, designed to protect elders from financial exploitation and create an age-friendly banking environment. She has consulted with several trade associations to replicate this program throughout the nation. She presents regularly to seniors, caregivers, and providers of adult and aging services, assisting them in understanding how to protect themselves from exploitation and fraud. Larson has served as the financial representative on the Utah Commission on Aging since 2013. She and her husband live in West Jordan, Utah and are the parents of three grown sons.
Linda Milne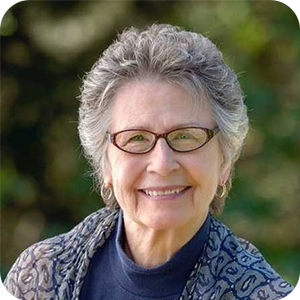 General Public
Linda Milne
Linda Milne is a voice in our state for Disaster Preparedness for Aging Adults including how to create appropriate 96-hour emergency kits. She is recognized as a resource for disaster planning, response & recovery having served on multiple community, Millcreek and SLCO organizations as well as Volunteer Organizations Active in Disaster (VOAD), a significant response and recovery presence in local, state and national disasters. Having served on the SLCO S.A.F.E Neighborhoods Task Force as a community voice, she speaks throughout the county about this unique community response strategy for catastrophic disaster. Milne in concluding 6 years as a director of ChamberWest Chamber of Commerce and is Chair of the Emergency Prepare Committee for Millcreek Business Council.
Joseph Miner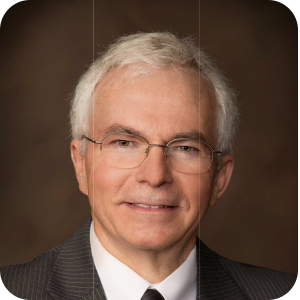 Exec Dir, Utah Health Department
Joseph Miner
Governor Gary R. Herbert appointed Dr. Joseph K. Miner as executive director of the Utah Department of Health (UDOH) in August 2015. As director, Dr. Miner oversees nearly 1,000 health department employees with the goal of helping Utah become the healthiest state in the nation. The department has more than 100 programs, each operating out of several key divisions: Disease Control and Prevention, Family Health and Preparedness, Medicaid and Health Finance and the Center for Health Data and Informatics. While the agency's programs are diverse, ranging from anti-tobacco efforts to assisting children with special health care needs, to licensing day care facilities and ensuring the state's most vulnerable residents have access to health care, the mission of UDOH is consistent: help Utahns enjoy the best health possible. Prior to his appointment as executive director, Dr. Miner served as executive director of the Utah County Health Department for 32 years. Dr. Miner holds three degrees: bachelor of science from Brigham Young University, medical doctor, and masters of science in public health, both from the University of Utah School of Medicine. Following an Internal Medicine internship at Keesler Air Force Medical Center in Biloxi, Mississippi, Dr. Miner completed the U.S. Air Force's Primary Course in Aerospace Medicine at Brooks Air Force Base, Texas, and served two years as flight surgeon and Chief of Aerospace Medicine at Whiteman Air Force Base, Missouri. Dr. Miner completed a residency in Preventive Medicine/Public Health at the University of Utah School of Medicine. During his residency training, he was acting director of the Weber/Morgan Health Department in Ogden, Utah. Dr. Miner is Board Certified by the American Board of Preventive Medicine. Dr. Miner is a Fellow of the American College of Preventive Medicine and long-time member of the American Medical Association and the American Public Health Association, as well as their state affiliates. He has also served as a medical consultant for local mental health, youth corrections and vocational rehabilitation agencies as well as a consultant in occupational medicine. Dr. Miner is a past recipient of the Beatty Award for Distinguished Service in Public Health.
Alan Ormsby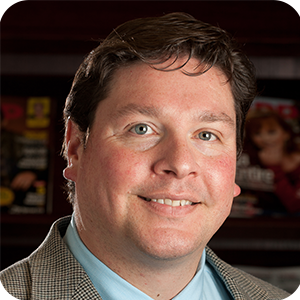 Advocates for Aging Population
Alan Ormsby
Alan Ormsby comes to AARP Utah with a strong background in leadership and advocacy for Utah's older adults and people with disabilities. His training is in law, with a focus on health care law, long-term care, home and community-based services, HIPAA, Medicare and Medicaid. Immediately prior to joining AARP in 2011, Alan served as the Director of the Division of Services for People with Disabilities (DSPD,) leading Utah's efforts to provide the best possible services for people with disabilities. Before serving as the DSPD Director, Alan was the Director of Aging and Adult Services at the State of Utah, and in this role was responsible for statewide home- and community-based services for Utahns 60 and over. In addition, he worked with the local Area Agencies on Aging, and was instrumental in drafting legislation to initiate Utah's Commission on Aging. Alan has served as a member on the Board of Utah Developmental Disabilities Council, Senator Orrin Hatch's Advisory Committee on People with Disabilities, and several long-term care policy groups. He also supervised Adult Protective Services, which investigates claims of abuse, neglect and exploitation involving persons who are disabled or elderly. Alan received his undergraduate degree from the University of Utah and law degree from Quinnipiac University
Deepthi Rajeev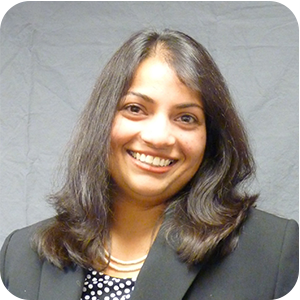 Charitable Organizations
Deepthi Rajeev
Deepthi Rajeev is the Director of Patient Safety and Innovation for HealthInsight Utah. She leads the Adult Immunizations project for the HealthInsight QIN-QIO serving Nevada, New Mexico, Oregon, and Utah and oversees quality improvement initiatives in nursing homes, home health agencies, hospitals, and pharmacies in Utah. Her areas of interests include quality improvement, advance care planning, personal health records, and public health surveillance and reporting. She has worked on several projects that have involved modeling of healthcare data using standards and vocabularies, research design, workflow analysis, usability testing, and evaluation. She co-leads an advance care planning advisory group that hosts an annual end of life care summit in Utah. Dr. Rajeev has a Ph.D. in Biomedical Informatics from the University of Utah, a Masters in Statistics from Brigham Young University, and a Masters in Computer Science from Osmania University, India. She was awarded a fellowship from the National Library of Medicine during her doctoral research. She has published in prominent medical informatics forums, including the Journal of American Medical Informatics Association and the Proceedings of the American Medical Informatics Association. She serves on the Utah Commission on Aging Board and the Utah Department of Health Institutional Review Board. She is a member of the Steering Committee for The Utah Chapter of the Conversation Project and is a member of the electronic POLST steering committee in Utah.
Mark Supiano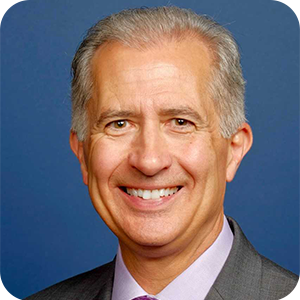 Higher Education
Mark Supiano
Mark A. Supiano, M.D. directs the VA Salt Lake City Geriatric Research, Education, and Clinical Center. He is also the D. Keith Barnes, M.D. and Dottie Barnes Presidential Endowed Chair in Medicine, Professor and Chief, of the Division of Geriatrics, University of Utah School of Medicine, and Executive Director, for the University of Utah Center on Aging. Dr. Supiano has substantial experience in geriatric medical education leading D.W. Reynolds Foundation supported projects at the University of Michigan (2001-2005), the University of Utah "Comprehensive Program to Strengthen Physicians' Training in Geriatrics" program (2006-2011), and the Reynolds funded project (2013-2017) that targets training in patient quality, safety and care transitions for graduate medical education trainees. Dr. Supiano's research interests focus on geriatric hypertension. He is currently investigating arterial stiffness as a predictor of outcomes in the NHLBI-sponsored "Systolic Pressure Intervention Trial (SPRINT)" study. He has authored over 80 research papers and book chapters and is the recipient of the 1999 Outstanding Clinical Research Award from the American Geriatrics Society (AGS). He currently serves on the AGS Board of Directors and is Chair of the Association of Directors of Geriatric Academic Programs.
Troy T. Wilson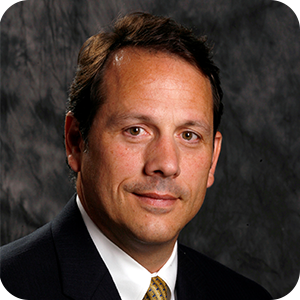 Legal Profession
Troy T. Wilson
Troy T. Wilson is a practicing attorney with offices located in the Sugarhouse area of Salt Lake City. His firm focuses exclusively on estate planning, administration, and Elder Law, including the related areas of business planning, special needs and Medicaid planning, guardianship and probate and trust administration. Mr. Wilson holds a B.S. Degree in Finance, and a M.B.A. from the University of Utah, and a J.D. from the S.J. Quinney College of Law. Mr. Wilson is also a Certified Financial Planner. He is a member of the Utah State Bar Elder Law and Estate Planning sections. He serves on the Utah Commission on Aging, and is a member of ElderCounsel, Wealth Counsel, the Financial Planning Association, and the Salt Lake Estate Planning Counsel. Mr. Wilson has taught as an adjunct college professor as well as many continuing education courses to attorneys, financial planners, insurance agents and health care professionals and the public on topics such as Elder Law, Guardianship & Conservatorship, Medicaid and VA Planning, Estate Planning, Special Needs Planning, and Probate and Estate Administration
Glenn Wright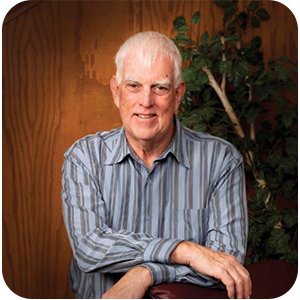 Utah Association of Counties
Glenn Wright
I am a resident of Park City and Summit County, settling here, in 2006, after 58 years of travel that included residence in 8 states and 3 foreign countries and work in over a dozen other countries. After growing up in urban New Jersey (Paterson), rural Pennsylvania (near Hershey) and upstate New York (Poughkeepsie), I attended Rensselaer Polytechnic Institute, graduating in 1969 with a BS in Aeronautical Engineering. My 6 years in the USAF included 2 combat tours in the Vietnam War as a Forward Air Controller (15 Air Medals, DFC). I spent nearly 3 ½ years of my 6 years outside of the US, in Vietnam, Thailand and Germany. I spent 30 years in the corporate world as a safety engineer and manager for the Chubb Group of Insurance Companies, working out of offices in Los Angeles, Boston, Northern N.J. and South Florida. During the final 12 years I traveled primarily to most of Latin America, but also to Canada and Europe. I retired from Chubb in 2005 as a Vice President in charge of Latin American Loss Control. Beginning in April '09 I joined the Board of Fair Boundaries and served as the Field Director of the organization until April 2010. In 2010 I joined American Legion Post 14 in Park City and was drafted into the position of Post Adjutant in 2011. My wife Shirley and I served on the board of Habitat for Humanity of Summit and Wasatch Counties and were instrumental in 3 house builds, a house renovation and the opening of the ReStore over the 6 years on the board. I ran for HD 53 in 2010 and HD 54 in 2014 and was elected to the Summit County Council in November 2016, serving on that body since January 2017. My additional duties on the Council include service on MAG, Chair of the MAG Aging committee, Joint Transportation Advisory Board, UAC, Renewable Energy, Forest Health and the Wildland Urban Interface, Liaison to Mountainlands Community Housing Trust and Habitat for Humanity
---
Community Partners
Susana Acero
Holy Cross Ministries
Manuel Acevedo
Helpfulvillage.com
Tom Adams
Director, Utah Office of Outdoor Recreation
Sally Aerts
Falls Prevention Alliance
Kent Alderman
Lewis Hansen Law Firm - Utah WINGS Program
Tracy Altman
U of U Health Plans
Amy Anderson
U of U Health Plans
Troy Anderson
Director of Goodwill Program, College of SW U of U
Dirk Anjewierden
ED Utah Health Care Association
Stewart Barlow
Utah House of Representatives
Miriam Beattie
U SOM Div of Geriatrics
Ed Blake
Habitat for Humanity
Denise Brooks
Social Worker, Psychotherapist
Adrienne Butterwick
Comagine/HealthInsight
Karyl Chase
Weber Human Services, Senior Companions Director
Emily Christensen
Crescendo Music Therapy
Marianne Christensen
SLCo Aging Services Health Promotion Manager
Christine Clark
UCOA Policy and Research
TantaLisa Clayton
Utah Legal Services
Cami Collett
St. Marks Physician; Chair Utah POLST Steering Committee
Wid Covey
KSL.com; Senior Leaf
Ken Crossley
BYU and Engage Creativity for Life
Doug Cummings
Elder Law Attorney
Jeremy Cunningham
Alz Association
Jennifer Dailey-Provost
Utah Legislator
Ronnie Daniel
Executive Director of Alzheimer's Association
Kara Dassell
Utah Gerontology Interdisciplinary Program
Marion Davis
Representing Dept. of Workforce Services
Heidi DeMarco
Mountainlands AAA
Keith Diaz Moore
U of Utah Dean of Architecture
Cameron Diehl
Executive Director Utah League of Cities and Towns
Jackie Eaton
U College of Nursing
Linda Edelman
U College of Nursing
Lee Ellington
U College of Nursing
Janice Evans
Broadcast Journalist
Rachel Eyre
UHIN Account Rep
Michael Farrell
SOM Staff
Timothy Farrell
MD Div of Geriatrics
Jack Ford
Retired Journalist, Law Enforcement
Navina Forsythe
UDOH Director Center for Health Data and Informatics
Janet Frick
Utah Aging Alliance
Micheal Galindo
IHC Physician and President of Utah Geriatrics Society
Joan Gallegos
Comagine Health Utah Executive Director
Emmie Gardner
Holy Cross Ministries
Teresa Garrett
U College of Nursing
Becky Ginos
Davis Clipper
Sam Goodman
Broadcast Production - Navajo Translation
Hailey Hadean
Nursing Home Administrator
Danny Harris
AARP Director of Advocacy
Jeremy Hart
SLCo Aging Servies Asst Director
Gary Harter
ED Dept of Veteran & Military Affairs
Judi Hilman
Health Care Consultant
Bacall Hincks
Children's Service Society
Kory Holdaway
KMH Consulting & Government Affairs
Mike Hollingshaus
Demographer Kem C Gardner Policy Institute
Nels Holmgren
Director of Utah Division of Aging and Adult Services
Jani Iwamoto
Utah State Senator and Lead of Falls Prevention Alliance; Atty
Grant Johnson
CAPE Volunteer Davis Co.
Patricia Jones
Women's Leadership Institute of Utah
Josh Lancaster
ED Sagewood at Daybreak
Melissa Lee
Alz Assoc. Dir. of Communications
Paul Leggett
SLCo Aging Services Director
Margene Luke
Utah Caregivers Association
Alex Mack
Jewish Family Services
Nancy Madsen
Utah Department of Human Services
Nancy McGee
Gerontologist
Tom McKay
Community Health Paramedic
Lynn Meinor
UDOH Alzheimer's Coordinating Council
Nan Mendenhall
Utah Adult Protective Services
Diane Meppen
Dir. of Survey Research Kem C Gardner Policy Institute
Stephanie Miller
PennaPowers - Relay Utah
Jennifer Morgan
ADRC Coordinator
Christie North
CCPP Grant Coordinator U of U School fo Business
Deborah Parker
Home Care Services
Christine Passey
SLC Mayor Special Projects
Cory Pearson
Dept of Vet Affairs - Veteran Services Coordinator
Victor Hugo Pinilla-Coxe
The Americas Council
Laura Polacheck
AARP Dir of Communications
Alan Pruhs
Ex Dir of Association of Utah Community Health
Rosemary Quatrale
Jewish Family Services
Emily Redd
Homespire Health
Kathleen Riebe
Utah Senate
Andrew Riggle
Disability Law Center
Tara Rollins
Ex Dir of Utah Housing Coalition
John Ruppel
Family Caregiver Website Sponsor
Sonia Salari
U Family and Consumer Studies
Scott Schlegel
Regence BCBS Provider & Consumer Outreach
Ellen Silver
Jewish Family Service
Allison Spangler
UTHCA Director of Member Services
Richard Starley
Senior Activist, LGBTQ Community
Katherine Supiano
U College of Nursing
Nate Talley
Governor's Office
Wendy Thomas
Dir of Parks, Events, Recreation - Herriman City
Arie Van De Graff
UDOH Commodity Supplemental Food Program
Ralph Vaugh
Davis County Elder Advocate
Collin Vesely
UCOA Web Intern
Bob Wassom
Free-Lance Writer and UCOA Blogger
Clay Watson
Utah Association for Home Care
Michelle Wilkes
Utah Courts WINGS