The Commission
Governor appointments by statute to assure older adult stakeholders are represented with expertise and diversity reflective of Utah.
Rob Ence, Executive Director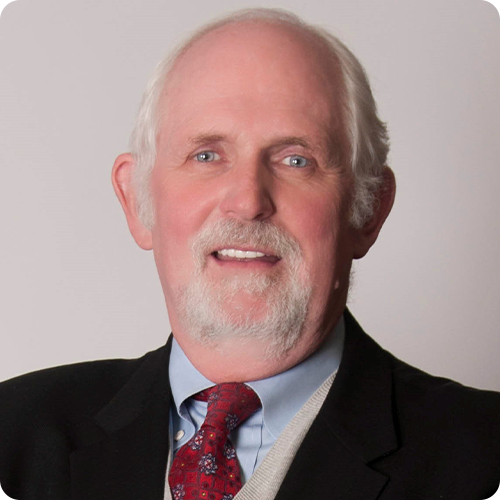 Rob Ence
Rob Ence is the Executive Director of the Utah Commission on Aging connects research, public policy, and community resources on behalf of older adults. He also manages the Bateman Horne Center, a non-profit clinic and research practice specializing in myalgic encephalomyelitis/chronic fatigue syndrome, fibromyalgia, and other post-viral syndromes.
Previously Ence was the West Regional Vice President for AARP after serving nearly a decade AARP Utah State Director. His other career work includes Planned Parenthood of Utah and the Midtown Community Health Center, Sage Creek Apparel, work in the financial services industry and Marriott Corporation.
Ence has an MBA and BA Psychology from the University of Utah. He has lectured frequently on financial security and older adult issues and has served on several boards of directors including Comagine Health Utah, Envision Utah, Alzheimer's Association Utah, Community Counseling Center, and Repertory Dance Theater.
Ence resides with Liz, his spouse and best friend of 46 years, in Salt Lake City, Utah. They have four children and sixteen grandchildren. Exercising outdoors and travel complement their love of theater, opera, symphony, and dance (with an occasional football and basketball game thrown in). They co-lead a 70-voice choir. Ence also sings with the Oratorio Society of Utah.
Darlene Curley
Curley has served as a trusted healthcare advisor to State Governors, U.S. Senators, federal & state agencies, association executives, and philanthropists to advance health for vulnerable populations. Since 2018, she has been an advisor and adjunct professor at the Center for Health Policy at Columbia University School of Nursing, a public policy consultant, Board member, and volunteer including the Utah Medical Reserve Corps.
From 2009-2018, Curley was CEO of Jonas Philanthropies to advance nursing education, vision research, veteran's healthcare, and environmental health. Signature accomplishments: supporting 1,200 doctoral nursing scholars and future educators in all 50 states, developing a public private partnership with the U.S. Veterans Administration (2016-21), and collaborating with 25 national/global funders.
Elected to the Maine State Legislature in 2001, she served on both the House & Senate Appropriations Committee, charged to negotiate and balance the 8 billion-dollar state budget, and the Health & Human Services Committee, responsible for combining and reorganizing the Dept. of Human Services and Dept. of Behavioral and Developmental Services into one DHHS Agency. Curley co-chaired the State Long Term Care committee, Blue Ribbon Commission on Medicaid, and was appointed to the Health Committee of the National Conference of State Legislatures.
Darlene has given over 20 keynote presentations, published articles in the LA Times and Politico, and served on the Global Forum on Innovation in Health Professions Education at the National Academies of Sciences. She has been recognized for healthcare policy leadership by the New York Academy of Medicine, American Academy of Nursing, the University of Maryland, and Columbia University. She holds undergraduate and graduate degrees from the Universities of Maine and Maryland and is completing a Doctoral degree.