Lifelong Learning
Selected local and national sites for education, entertainment, and engagement opportunities. On this page you will find resources to learn, explore, travel, and engage in the opportunities uniquely designed for older adults.
Take University of Utah Classes
If you are 62+ and a resident of Utah you are eligible to take as many University of Utah courses as you want for as little as $25/semester.

Utah Travel and Recreation
Discover and engage Utah's many travel and recreational events and activities.

Next Avenue
Unleashing the potential of older Americans through the power of media.

Road Scholar
Innovative creator of experiential learning opportunities.

Senior Planet AARP
Aging with attitude using technology to change the way we age.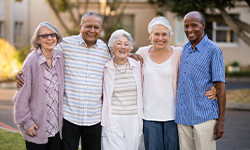 Osher Lifelong Learning Institute