It's time to be grateful-again.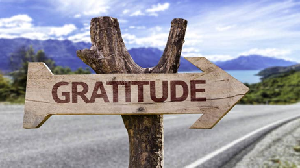 November is National Gratitude Month, which obviously has a connection to Thanksgiving Day. Regardless, it feels like an appropriate time for this blog, particularly in light of a story I just wrote about a young Navy veteran.
I became aware of his story while doing research for an article I was writing for the VisitUtah website about Park City's National Ability Center that provides outdoor recreation for people with disabilities.
His name is Josh Fohner, and he's from Arkansas.
After being discharged from the Navy, Josh, always the nomad, decided to move to Buena Vista, Colorado in search of his next adventure. He found a roommate, a job and settled into his new life in this scenic mountain town.
One morning, while riding his bike home from his early morning workout, he was hit by a car that ran a red light. Josh suffered severe injuries from the impact, including a traumatic brain injury, broken neck and broken back.
He was life-flighted to Colorado Springs' University of Colorado Medical Center and remained in the ICU for a month where he underwent a number of surgeries. Post-injury, Josh spent the first 15 months in a coma. He was able to open his eyes, make some noises with his vocal chords and make certain movements on command. Specialists call this process "emerging consciousness."
Josh was given a very small chance of surviving. Yet always the fighter, he never gave up. While Josh still isn't able to speak and is in a wheelchair without use of his arms, his legs and spirit are strong. He communicates with his foot — and a big smile.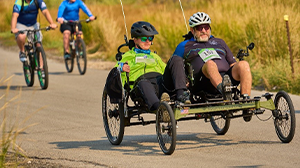 Here's where the gratitude comes in. As you might imagine, Josh's parents were devastated by what had happened to their son. They went through the severe emotional trauma that would naturally follow such a horrible event. But they have emerged intact—even empowered.
Josh Fohner riding a tandem e-bike with his dad Mike.
How they did this is through the power of gratitude. To fully understand this phenomenon, you need to hear it from Josh's mother Kelly in this powerful thirteen-minute video from Josh's website. It's worth taking the time to watch. Click here to watch it. I promise your day will be better and your path to real gratitude will be clear.
If you want to read my story about Josh and The National Ability Center, click here.
There are many days when we all find it hard to be grateful about anything. For me, I remind myself of Kelly Fohner's message and move forward…gratefully.