Older Adults are Inherently Successful When Returning to School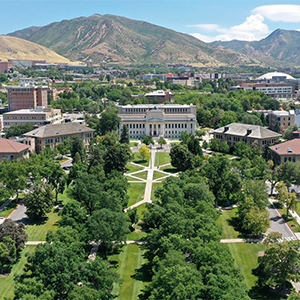 While older adults are often apprehensive about returning to school, the concern is typically unfounded. Do you imagine yourself the oldest in the class? If this is the case, could it be something to be proud of, instead of concerned about?
Many skills garnered across the life course are highly relevant to the classroom:
time management
attention to detail
emotional regulation
effective stress reduction techniques
Adults returning to school may worry about keeping up with the technology of online coursework. At the University of Utah, we offer 24/7 phone support for our students, to answer your questions literally around the clock.
Additionally, older adults tend to be intrinsically motivated. Intrinsic motivation creates a learning experience which is both productive and lasting.
Ready to give it a try? If you are a Utah resident 62 or older, Utah's House Bill 60 allows you to audit as many courses as you'd like in a semester for a $25 total fee. Some restrictions apply, and some courses have special fees.
Registration for fall semester is now open and continues through September 3rd, with classes beginning August 23rd. Learn more here: https://continue.utah.edu/hb60.
You will find the number to call to register, as well as a list of available courses, on the website
Thanks to an AARP funded grant, the first 70 registrants can mention code 1234 and have the $25 fee waived. If you have questions about the fee waivers, please call me at 801.585.7438.