College Football is Back! But at What Price?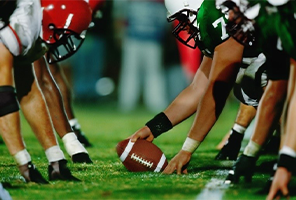 I love college football. The whole scene. The passion, the rivalries, the sounds, the scenes. College Gameday, Lee Corso's picks…everything about it.
I loved seeing 70,000 plus rabid Georgia fans and gonzo students going bonkers as the Bulldogs took down the Clemson Tigers.
It does the heart good to hear the bands, the fight songs, see the mascots and cheerleaders, and watch amazing young athletes running 20 miles per hour to snag a 50-yard pass.
We have an excellent brand of college football being played in Utah. Number 24 Utah and BYU are on the national stage, with Utah in the Pac 12 and BYU joining the Big 12. (This just in, BYU beat Utah 26-17 Saturday, September 11 to break a nine-year losing streak.)
My alma mater USU is doing great this year, having just dispatched the Pac 12's Washington State Cougars, on the road no less. (Ooh that felt good to write.)
Weber State has dominated the Big Sky, winning the conference title for the last four years, and is currently ranked 10th in the nation among FCS schools. Southern Utah University, Dixie State and Snow College also have solid programs.
Yes, Fall is a much better season with footballs in the air.
But wait a minute. What about Covid 19—as in the Delta variant—it didn't just go away. Stadiums are filled to capacity. But where are the masks, the social distancing? People still aren't vaccinated. What's up with that?
Every physician on the planet is saying "get vaccinated" and yet hospitals are full of unvaccinated Covid patients.
It makes no sense. Your "civil liberties" don't include exposing someone to Covid 19 because you don't believe in vaccinations. C'mon people, get vaccinated now.
As of this writing there were 2,189 new cases and 21 deaths in one day in Utah. Intermountain Healthcare has put a hold on all non-urgent surgeries. Children who are patients at Primary Children's Hospital are testing positive. Coronavirus is still with us, in a big way.
I won't be attending any Aggie games in person. I have a daughter who can't be vaccinated due to an autoimmune disorder. She's high risk. I'll be watching on TV from the safety of my home.
I'll be following my favorite teams, enjoying the celebration that is college football, and hoping that we're not adding to an already critical situation.
We owe it to our heroic medical community to do our part to help. Starting with a vaccination. If you haven't been vaccinated, do it now.