Keeping Socially Active After the Death of My Husband

Even before my husband passed away from Alzheimer's 13 months ago, I vowed that I would be proactive in staying socially active for as long as I was physically and mentally able. I was aware that when a spouse dies, there are usually a plethora of invitations from friends and family members that can rather suddenly drop off after everyone has made at least one effort to get together, express their sympathy and see for themselves "how you are doing."
An article in the New York Timespoints out that "medical science has been increasingly demonstrating for decades [that] social interaction is a critically important contributor to good health and longevity."
I was not going to be awidow who sat at home and moaned because social invitations had ceased. I am blessed with good health, hearing aids, enough money to pay for some types of entertainment, and a driver's license, so I have lots of options. If you feel like you are spending too much time at home alone, you might get some ideas from some of the things I've done the past year.
Keep Having a"Date Night"
Even before the invitations to dinner stopped, I responded positively to remindersand renewed our season tickets to the Utah Symphony and Broadway at the Eccles. I was certain that friends and family members would accept my invitations to share a free Friday night out, and I haven't been disappointed. Not only am I continuing to enjoy those evenings of entertainment, but I also have the pleasure of sharing that enjoyment with people I know and love. We have time for meaningful conversation on the drive to town, and we discuss what we liked of didn't like about what we just experienced on the way home.
Initiate Travel on Your Own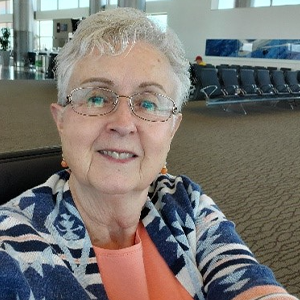 Because travelbecame difficult for my husband the lastfew years of his life—and then there was COVID—I've amassed lots of airline points. A brother and sister-in-law in Gilbert, AZ, gave me an open invitation to come, which I did for a week at practically no cost to me. My brother and I also made the two-hour drive from Gilbert to Sedona, AZ, and talked non-stop for most of the day. Great social interaction and new adventures.
I also paid very little for a flight to Orange County, CA, to visit a friend of 50 years who is in poor health and might not live much longer. I initiated the visit by contacting his daughters—also friends—and they organized two family get-togethers with my ailing friend and other members of their extended family. At the last minute, my daughter decided to join me. She knows the family, too, so we had quality time with them and with each other. Everyone seemed happy that I invited myself and my daughter
I initiated a stay with my sister and her husband who live in St. George. I drove myself there, listening to an audio book, eating snacks, and on the way getting better acquainted with the safety features included in my relatively new 2020 car. Two brothers also live in the area, so I enjoyed some extended family dinners with them. I think they were all slightly amazed that I would come on my own and encouraged me to come again.
Interact Meaningfully with Others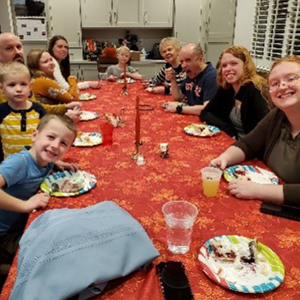 Here are some other things I do that don't cost much or involve sleeping away from home:
Attending and actively participating in church

Talking to new people in our congregation and inviting them to join our choir, which I direct

Inviting friends to go out to lunch or dinner with me
Participating in two book clubs

Always saying "Yes" to family get-togegthers

Going on walks with friends

Sharing what I've learned about caregiving with others who are suddenly thrust into the role

Making an effort to talk to neighbors, when I'm working in the yard or out for a walk.
Read and Follow Advice from Experts
The Harvard Women's Health Watch reported, "Dozens of studies have shown that people who have satisfying relationships with family, friends and their community are happier, have fewer health problems, and live longer."
Emma Seppala, author of the book "The Happiness Track," wrote, "People who feel more connected to others have lower levels of anxiety and depression. Moreover, studies show they also have higher self-esteem, greater empathy for others, are more trusting and cooperative and as a consequence, others are more open to trusting and cooperating with them. In other words, social connectedness generates a positive feedback loop of social, emotional and physical well-being."
Focus on the Benefits of Going Outside My Comfort Zone
Without frequent and meaningful social interactions and stimulation, older adults' 

cognitive functioning

 can decline.

The longer social isolation goes on, older adults become more susceptible to 

depression and anxiety

, and even 

suicidal thoughts

.

Staying inside the home 24/7 makes it harder to maintain the elements of a healthy lifestyle, including physical activity and eating well.
Doing and learning new things makes my brain healthier.

Accepting offers of help and remaining open to kindness and support from family members and friends makes everyone happy.

Regularly reaching out to others who may need to hear a friendly voice on the phone can lift both both of us and gives me a sense of purpose. Check out our blog based on the book, 

Creating Moments of Joy

. 
The chances are high that not too long after you've experienced the loss of a loved one, you won't be able to rely on the invitations of others, at least not exclusively, to keep you from retreating into your home and feeling lonely. Why not be the one who looks for others who are lonely after the loss of a spouse, are trapped in the home with children, can't think of anything fun to do by themselves or who may be too shy to reach out to others. By making someone else's day, your own day could become a lot happier.