This is One Rockin' Chair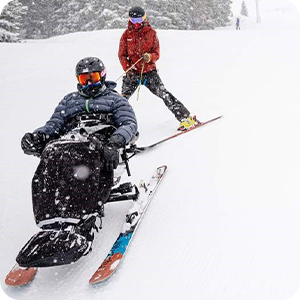 Yeah, I know, Spring is staring us in the face, and we're coming out of a long dark winter full of isolation, social distancing and Covid 19. But this winter story bears revisiting. It's full of inspiration, ingenuity and just plain fun.
It's the story of my first ride on an amazing piece of adaptive ski equipment imagined and built at the University of Utah. It's called the TetraSki and it's designed to enable anyone, even a complete quadriplegic who can't move a finger, to ski with precision, speed and control.
I invite you to check out my report of this special day as posted on the Visit Utah website. Click here to read my review accompanied by some excellent photography from Austen Diamond. It was a day I'll never forget and one I plan to repeat again and again.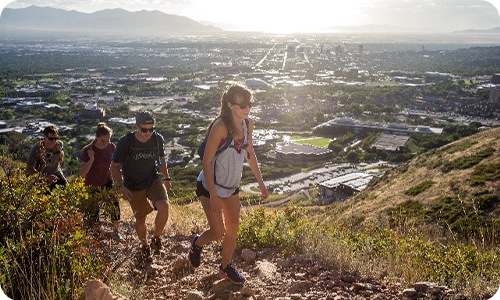 The Living Room is a popular Wasatch Front Trail
This story also brings to light one of the silver linings of the Covid pandemic: the resilience of the human spirit when faced with seemingly insurmountable odds. Creativity and sheer energy win every time. People are finding ways to be active regardless of the pandemic or their physical abilities.
Along the Wasatch Front, people have taken to the trails with family and pets to escape the crushing isolation of quarantining. Trailheads are packed as people head into the mountains on our doorstep.
From the looks of the parking lots at the local ski areas, more locals are hitting the ski slopes. On the snowy Friday of my TetraSki ride at Alta, the parking lots were jammed and the road through Alta township was lined with cars--on a blustery frigid weekday.
Once again Mother Nature comes to the rescue. There's no better place to social distance. Now that longer days and warmer weather are coming, it's easier to say goodbye to the four-wall blues.
I'll say it again. Go outside and play. You've earned recess by being good, wearing your mask and getting vaccinated. (You have, haven't you?)
And if you're planning on spending some time in a rocking chair, try the one I did that really rocks.