Yes, there's good news to be found. Just not from the news media.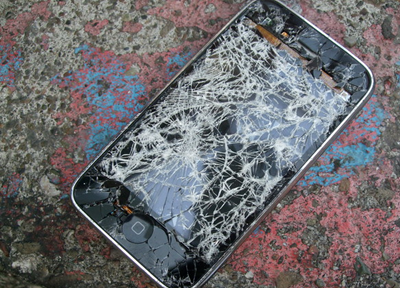 The other day, while scrolling down the list of Apple News top stories on my iPhone, this is what I found:
Election officials fear for their safety amid torrent of false claims about voting.
California fires burning down entire towns with smoky air covering the West.
Historical drought closing down Mendocino tourist businesses.
Coronavirus Delta variant filling hospitals to the breaking point.
Gasoline edging up to four dollars per gallon.
UN reports that global warming is much worse than expected.
And on and on. I nearly threw my phone in the garbage can. In my 71 years, I can't remember reading so many horribly negative, depressing headlines in one small space.
Fortunately, I was able to turn my attention back to my work: researching a story about adaptive recreation at the National Ability Center (NAC) for the Utah Office of Tourism website VisitUtah.
My dark and hopeless demeanor immediately dissipated as I immersed myself in the optimism, hope and happiness that is a daily occurrence at any of the state's adaptive recreation providers.
For those not familiar, adaptive recreation is primarily outdoor recreation intended for people with physical disabilities, like me with my spinal cord injury. Or children with cerebral palsy. Or veterans with PTSD. Or teenagers with an amputated limb. Or countless other disabilities that affect one in four Americans.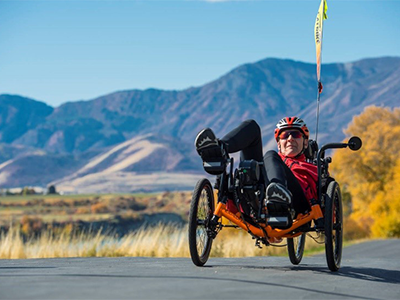 My adaptive e-trike keeps me on the road with a smile.
It's called adaptive because it utilizes specialized equipment, instruction and methods to enable those of us with less than able bodies to go outside and play, whether it's cycling, mountain biking, kayaking, skiing, horseback riding, archery, rock climbing and more. It's literally life-changing.
And I get to write about it. The stories I write are full of drama, heartache, pain, suffering and ultimately love, joy and happiness. Smiles and laughter are prevalent—a stark contrast to the headlines that describe the world we live in.
To demonstrate my point, I'm going to leave you with this video, compliments of the NAC. It's about a young lady I'm going to feature in my story. I challenge you to watch it without tears welling up. I couldn't.
It's the perfect antidote for the headlines of the day.
Meet Penni Duzy at the National Ability Center.