Thinking of Getting an E-Bike? Let's Talk About That.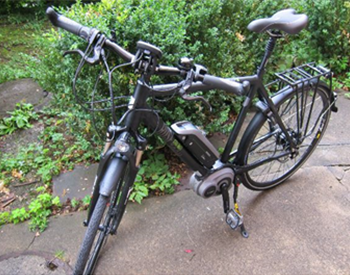 With warmer weather and dry roads springing up everywhere, I'm seeing a ton of people out on bikes. It's great. I'm a cyclist from way back. I was able to keep riding even after breaking my neck.
There's nothing better than spinning along the road on two wheels—or heading up a mountain trail, if you have the strength and balance. The scenery, the wind in the face, the endorphins are all to be enjoyed.
But here's the rub: bicycles can be dangerous—an accident waiting to happen if you're not capable and experienced. I'm seeing way too many people who probably haven't been on a bike in years wobbling down the road at 20 mph on a new e-bike.
They just don't have the balance and reflexes needed to ride safely on two wheels. Even then, there's risk.
Now, I'm not advocating that nobody should go ride a bike. I'm just saying that if you haven't been on a bike for years and don't have sharp reflexes and good balance, you should consider the risk.
I have two very athletic friends—one a former bicycle racer—who ended up in surgery after bike wrecks.
The former bike racer was hit by a car in one wreck and then skidded on a wet road in a separate accident. He ended up with a broken femur in both cases.
He no longer rides after his doctor told him his bones are too porous to withstand any more crashes. He's 73 years of age.
The other friend -- an uber athlete -- had a dog run in front of his bike, throwing him to the ground and breaking his collarbone. He's 74.
So what's the alternative, sit around or go walking for exercise? Nope. Do like I did and buy a recumbent E-trike—a 3-wheel low-to-the-ground recumbent trike with an electric motor.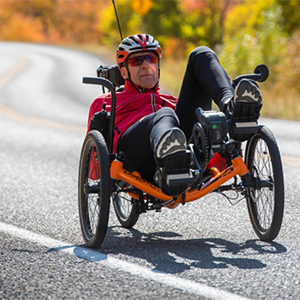 It's just as fun as a bike and you can't fall off. You could still wreck if you're careless but it removes balance and horrendous falls from the equation.
Pedaling while laying on your back is weird at first, but you get used to it. And guess what? Instead of spending a lot of time looking at the pavement, you get to look up at blue skies, mountains and red-tailed hawks looking for a tasty rodent. I see at least one on every ride.
My recumbent E-Catrike is loads of fun and safer for me.
You can also say goodbye to saddle sores and a sore back from being hunched over on a road bike with racing handlebars. It's like riding while sitting in a reclining chair.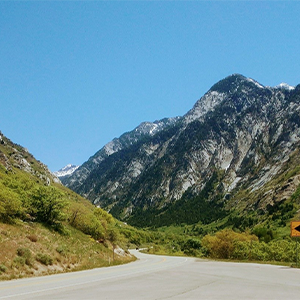 If you're into mountain biking, there are off-road three-wheel recumbents made for the trail. You just have to find a wider trail. They don't work on typical single-track trails. Old dirt roads are great.
So where can you buy a recumbent E-trike? Go online and do a search. There is a dealer in Springville that sells trikes all over the country.
Or you can order directly from the manufacturer and they'll ship it to you. You send them your measurements and they'll set it up for you.
The View from my Catrike. Beats looking at the pavement.
Popular brands include Terra Trike, Velotechnik and Catrike. I ride a Catrike Expedition with an electric pedal-assist motor.
Then learn the rules of the road before you head out. Click here for some good basic rules. Realize that cars don't see you. Get a super bright headlight and taillight. Get a flag on a pole because recumbents are low to the ground.
Then get out there and ride! Along the Wasatch front, we're blessed with great bike paths like the Legacy Parkway and the Jordan River Parkway.
Click here for a look at some popular road rides along the Wasatch Front.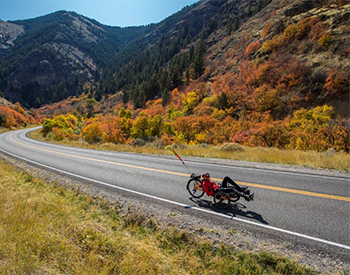 There are great rides throughout the state, from Logan to St. George.
If you happen to be in the Cottonwood Heights area, you may see me on my Atomic Orange E-Catrike, with my long legs pushing my knees skyward. Give me a wave and I'll give it right back.